Flat white and a warm fuzzy feeling to go
We've recently started working with Rhinóbair, a new cafe opening in High Wycombe that is supporting Unite Against Poaching - a charity fighting the war against rhino poaching in South Africa.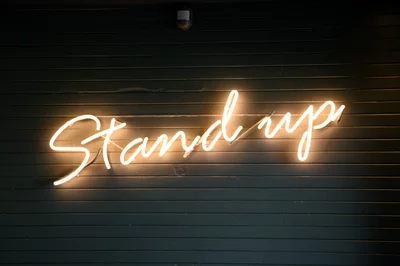 We're really happy to be able to work with like minded people like the folks at Rhinóbair. And the project got us thinking, is it just us or is corporate social responsibility becoming more prevalent these days? In this post we've summarised our thoughts on how companies can benefit from improving their CSR. We've also thrown in a few cost-effective ideas for anyone who'd like to make more of an effort in this area.
It's cool to be kind.
Companies with sustainable and eco-friendly initiatives aren't a new thing. However it does feel like there are more companies making a conscious effort to make sustainability, ethical values and authenticity a fundamental part of their business. According to the Millennial Impact Report "in 2017 millennials were even more engaged in philanthropic causes than they were in 2016". So we know who's driving this trend and we're really happy that they are.
Leaders of the pack.
There are loads of brands taking this approach to business right now. We've selected a few of our favorites, to give you a flavour of how to market in this way.
This company makes shoes out of merino wool - a super sustainable resource that's never been used in footwear before. Looking at their website, you can see they've used hand-drawn illustrations, light pastel colours and soft animations in order to come across as friendly, relaxed and youthful. All of this contributes to how they're perceived and reinforces their positive brand values.
As part of this trend, millennials are also expecting brands to be open and honest in everything they do. A brand we've spotted that is making a clear effort to do this is Casper, a company that make mattresses. For example take the title of this blog post: "7 reasons this blog post is trying to sell you a mattress". So instead of weaving the sales pitch into some piece of content that's masquerading as something useful, they just call a spade a spade.
This home fashion brand use phrases like 'built to outlast trends' and 'avoiding fast-fashion' to describe their approach to design. The concept is about avoiding waste, trying to reuse things and living a more sustainable life. And by avoiding trends, they've become a super coveted brand for millenials. We like to call this the 'accidentally-on-purpose-trendy-brand'.
What are you waiting for?
It was a couple of years ago that millennials (18-34 year olds) surpassed Baby Boomers in terms of the largest living generation. So although you may not feel your business is aimed at them right now, it might be worth considering a marketing change up at some point soon.
The best way to test the waters is to do just that. Why not try a few little ideas out and see what reaction you get?
Here are some ideas as a starter for ten:
Organise a beach clean with your employees at your local beach. It's free and is a great team-bonding exercise too.

Start a volunteering scheme. Give your employees one paid day per year where they can volunteer for a charity of their choice.

Replace disposable coffee cups with reusable ones. So many disposable coffee cups aren't actually recyclable because they're lined with non-recyclable materials. Why not challenge your team to cut the waste by starting a group pledge to boycott disposable cups. Arm everyone with a reusable one to get them started - branded up with your logo so they can always be repping the company of course. Tell everyone it's a shameless plug for your brand and they'll appreciate the honesty.

Organise a group clothing drop for a charity of your choice. There are plenty of charity groups accepting unwanted clothing for refugees and people in need. All it takes is half an hour routing through your wardrobe. Make it easy for your team to take part by putting a drop-off point in your office for a week so you can run the items to your nearest charity at the end of the week.
We hope you give these ideas a try. Let us know how you get on.
And in the interest of authenticity, here's the sales pitch: we can help you produce promotional materials for your charitable efforts. Email andrew@crucialprojects.co.uk for advice.