A long-standing love affair with Amsterdam
Away from the coffee shops and narrow buildings that line the famous canals, there's an array of stunning architecture to be admired in Amsterdam. Just one of the reasons Crucial Projects founder Andrew has had a long-standing love affair with what he deems a wildly misrepresented city. As creative director he takes inspiration from everywhere he goes. On his latest trip, that came from the juxtaposed architecture that caught his eye as he wandered around the 'dam.  For those of you looking for design inspiration (or a reason to book a city break), he's shared his highlights here.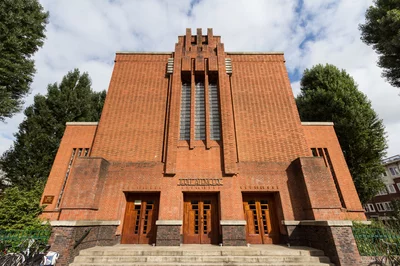 Jerusalem Church
Built as part of Amsterdam's "Plan West" development, the churches design reflects the 'Amsterdam School movement' influenced by the work of Frank Lloyd Wright. The architecture is minimal in its decoration and remains simple in its form.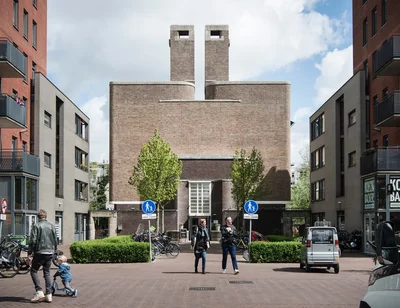 MidWest
A former school building, in the distinctive 1920s style this building is a fantastic example of Expressionist architecture. Today MidWest is a combination of a contemporary community centre and bustling business hub.
Nemo Science Museum
Situated on a small stretch of land in the port of Amsterdam, NEMO Science Museum was designed by Italian architect Renzo Piano to resemble a ship. Clad in oxidised copper, Renzo Piano drew his inspiration from the prow of a ship rising out of the sea.
Eye Film Museum
Designed by Delugan Meissl, the building takes its inspiration from cinema, light, space and movement. Its geometric lines and smooth surfaces allow the light to reflect, changing the building's appearance throughout the day.
If you'd like to pick our brains on how we can help bring inspiration to your business, or if you you'd just like some advice on where to visit in Amsterdam, get in touch!